Zia Records, The Rebel Lounge & FilmBar Pop-Up Shop Opens Today
May 22, 2019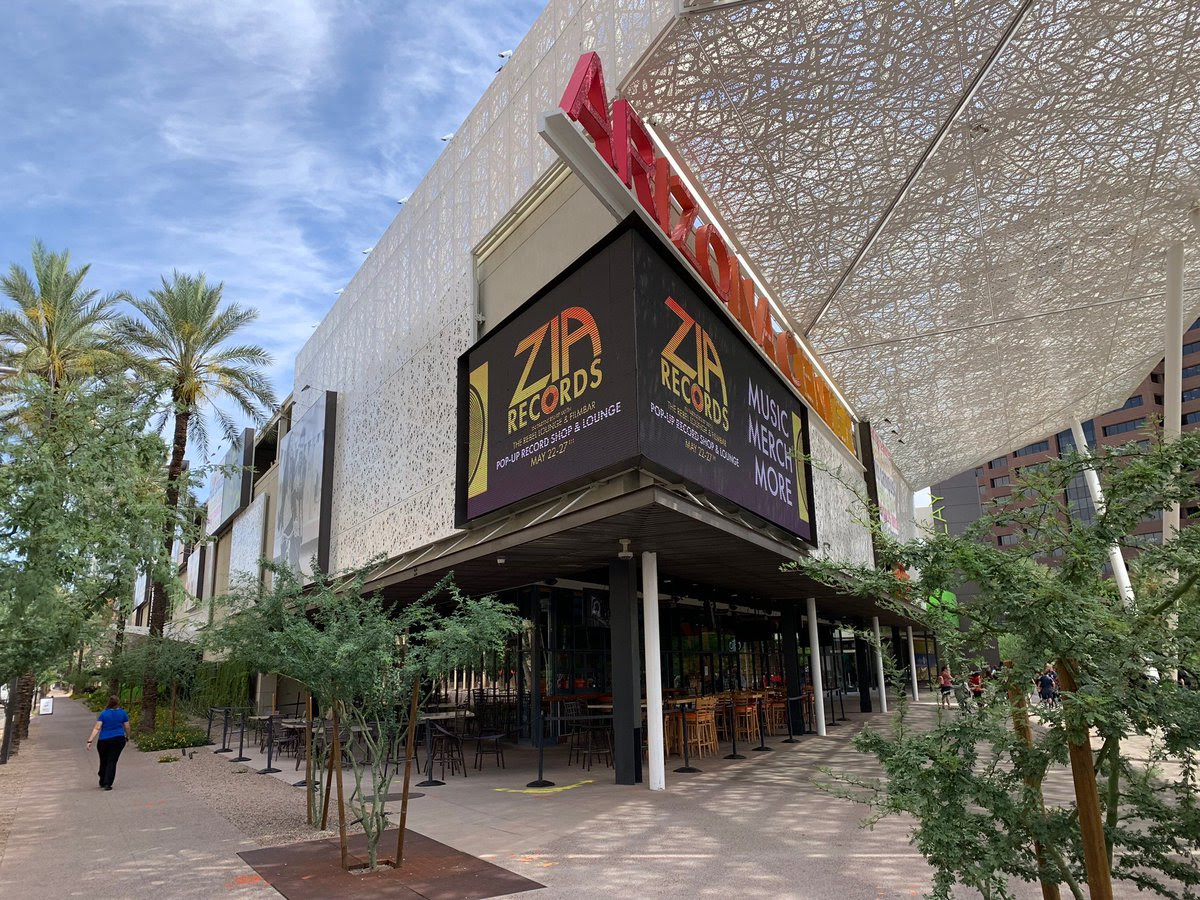 We are so excited to partner with Zia Records and FilmBar to bring good beer, good tunes, and a Zia pop-up shop to Downtown Phoenix May 22-27th.
Downtown Phoenicians and Phoenix Fan Fusion attendees will have the chance to attend a unique pop-up experience from The Rebel Lounge, FilmBar, and Zia Records this weekend at downtown's newly-revamped Arizona Center.
During the weekend, expect special events including parties, DJ performances, and live music. The pop-up will feature vinyl records, comics, collectibles, and exclusive Zia Records merchandise.
As a bonus, Zia Records' collaboration with FilmBar and The Rebel Lounge will result in a multimedia lounge at the Arizona Center, featuring beer from local craft breweriesHuss BrewingandHelton Brewing, cocktails by Deep Eddy,and audio/visual programming by FilmBar, with proceeds benefiting Rosie's House, a not-for-profit music academy for children committed to playing a pivotal role in a child's future and strengthening our community.
The shop will feature performances by Jason Devore (of Authority Zero), Fairy Bones,Speaking Of Nothing Podcast, 80/20 Records artists like Sydney Sprague, The Runner Up, and more.
This special event offers downtown Phoenicians a chance to buy, sell, and trade at Zia—and feature more surprises. To follow along with Zia's progress and more event announcements, follow the hashtag #DTPHXZIA on social media.
Plus you could win tickets to TONS of upcoming shows at The Rebel Lounge!
POP-UP SHOP HOURS*
Wednesday, May 22 – 1:00pm to 9:00pm
Thursday, May 23 – 1:00pm to 9:00pm
Friday, May 24 – 1:00pm to 9:00pm
Saturday, May 25 – 1:00pm to 9:00pm
Sunday, May 26 – 1:00pm to 9:00pm
Monday, May 27 – 1:00pm to 9:00pm
*Hours above are the hours Zia Records' pop-up shop will be open. The Rebel Lounge bar at the pop-up will be open 5-9pm on May 22, and 1-9pm on May 23, 24 & 25. The bar will not be open on May 26 & 27.