Weezer – Next Saturday 12/11 @ Mesa Amp
December 6, 2021
Weezer is coming to town next Saturday, December 11!
Make sure to check out videos from special guests, The Regrettes & UPSAHL below.
Tickets are going fast – click here to purchase yours!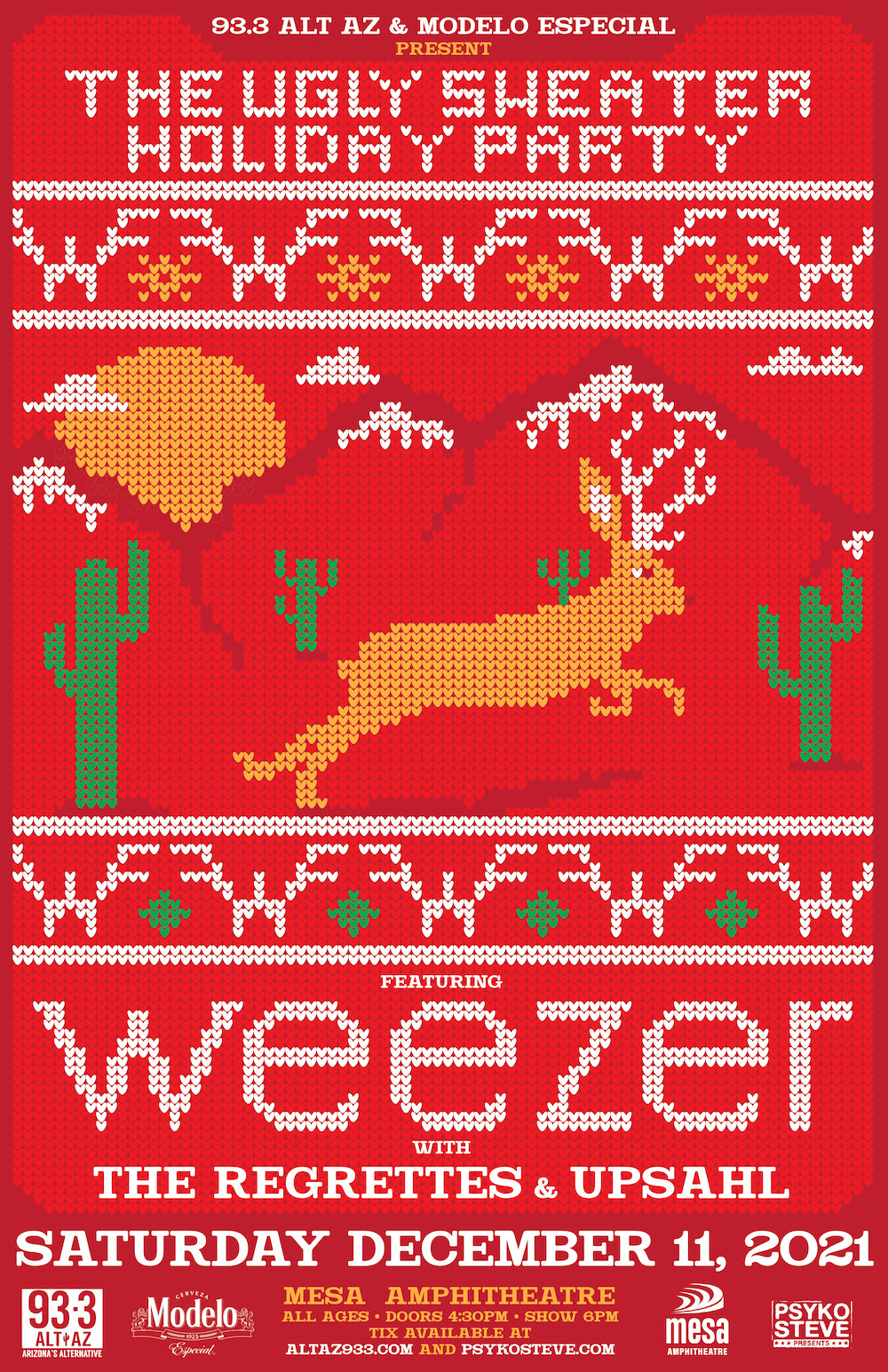 We're so excited to have The Regrettes and UPSAHL opening for Weezer next weekend!
Get familiar with their music below. See you there!
MORE UPCOMING SHOWS
12/4 – KACY HILL – The Rebel Lounge
12/4 – EMONIGHTPHX MCR VS TBS – The Rebel Lounge
12/10 – UPSAHL – Club Congress (Tucson)
1/4 – THE UNLIKELY CANDIDATES – Crescent Ballroom
2/17 – THURSDAY – The Nile Theater
2/18 – MAYDAY PARADE – The Van Buren
2/18 – CULTS – Crescent Ballroom
2/26 – KNUCKLE PUCK – The Nile Theater
3/2 – MANCHESTER ORCHESTRA – The Van Buren
4/4 – PINEGROVE – The Nile Theater
4/7 – CAVETOWN – The Marquee Theatre