Just Announced: Anti-Flag, FestivALT with All Time Low, Origami Angel and more
June 17, 2022
Good news – if you missed out on getting ALEX G tickets at The Rebel Lounge, their show on October 24th as been moved to The Van Buren, and more tickets are available now!
In case you missed it, last week we announced the return of 93.3 ALT AZ's FESTIVALT on Friday September 30th – this year featuring ALL TIME LOW and WATERPARKS! More artists to be announced.

We're also excited to announce shows this fall with MICHELLE, ANTI-FLAG, TAMINO, RUSSIAN CIRCLES, OSO OSO and more.
There's plenty happening this week as well – tonight we have the super fun GAYC/DC at The Rebel Lounge, lofi rockers EMPATH at Valley Bar and local heavyweights ARCHETYPES COLLIDE at Crescent Ballroom… plus San Fran breezy pop group HEALING POTPOURRI, post-hardcore punks A WILHELM SCREAM and more coming up later in the week.
Finally, if you like bowling and supporting local businesses, join us on June 26th for the 8th-Not-Really-Annual PHOENIX INDEPENDENTS BOWL! We're bowling with bands, venue staffs, small businesses and other folks to benefit Local First Arizona. Learn more at PhxIndieBowl.com!
– PSP
---
JUST ANNOUNCED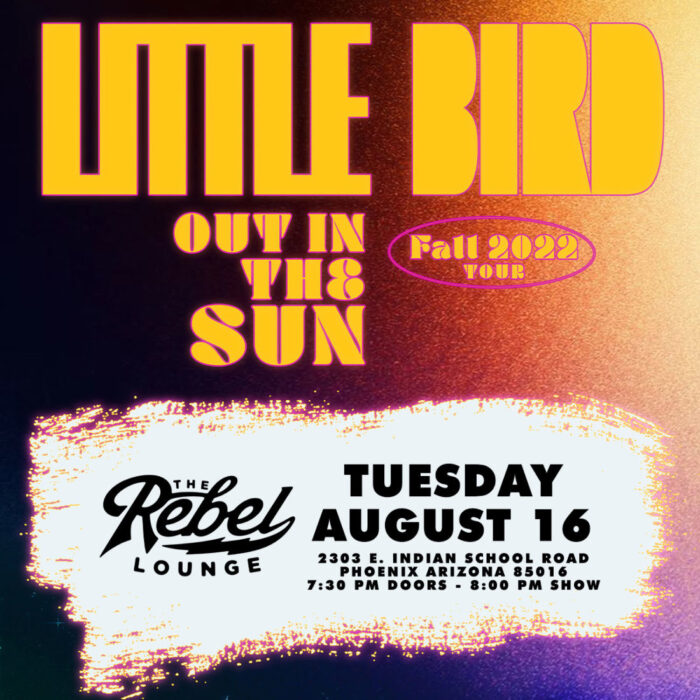 ---
THIS WEEK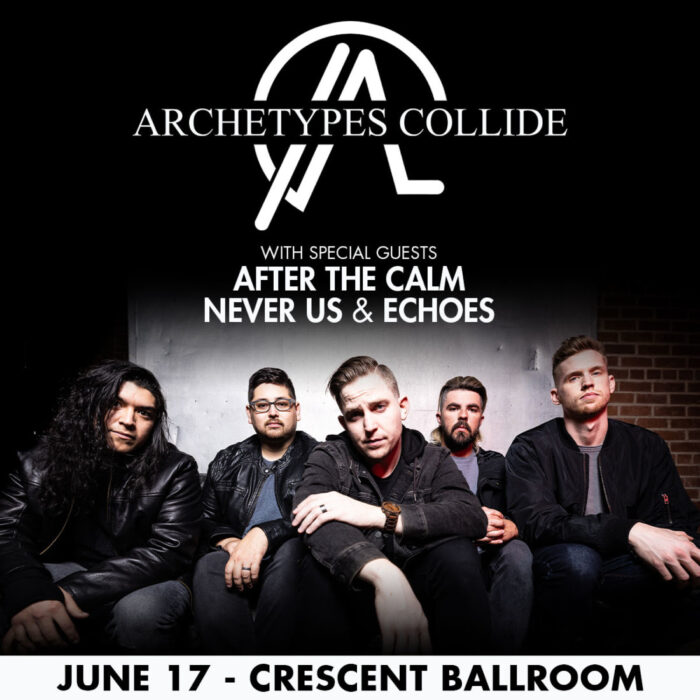 Psyko Steve Presents proudly presents the 8th Not-Really-Annual Phoenix Independents Bowl, an all-local bowling tournament with teams comprised of Phoenix's best bands, businesses, and independent-minded citizens. The 8th Phoenix Independents Bowl will be held on Sunday, June 26th at Let It Roll Bowl. The event proceeds will once again benefit Local First Arizona.
---
---
---
---
---
STAFF PICKS
DAN MICHALEGKO – EmoNightPhx: Hometown Heroes – June 18 at The Rebel Lounge
"Arizona has produced some amazing bands! I'm very excited to have an emo night dedicated to them. Jimmy Eat World and The Format are two of my favorite bands; I've seen them both way too many times. So stop by Saturday for the sad boy emo singalong of the year. 'Sorry, but I can't just go turn off how I feel.'" 🎫
JEFF TAYLOR – Healing Potpourri – June 19 at The Rebel Lounge
"A few years ago Nanami Ozone hosted a fun release show in the Gracie's parking lot. Healing Potpourri from San Francisco kicked things off and I thought they were awesome. Their easy-listening lounge pop sets the perfect tone for a summer evening. They're currently on tour supporting Turnover, and are stopping in Phoenix to play Rebel between other AZ dates – I highly recommend checking them out if you're a fan of Mild High Club, Babe Rainbow or Drugdealer." 🎫

CAMRYN VATISTAS – NoahFinnce – June 20 at The Rebel Lounge
"When I heard that NoahFinnce was playing at Rebel, I was surprised. I'd seen his YouTube videos a loooooong time ago and didn't realize he was making cool music. The world feels very small, but I'm stoked to see a young artist from the UK coming all the way over to Phoenix, AZ, especially Rebel! He has a new EP out, My Brain After Therapy, so check that out and get your tickets!" 🎫
SHEA RUCH – Vansire – June 20 at Valley Bar
"Man, I love dream pop. I still remember exactly where I was when I first discovered Beach House. I have a feeling that Vansire is going to leave a similar impression on me. You'll probably know their song 'Medamodernity' if you've spent any time coasting through Spotify's indie playlists – it's great, but the rest of their stuff (especially their newest album, The Modern Western World) is really worth a dive. Can't wait to be at Valley Bar on Monday, espresso martini in hand, levitating (probably)."🎫

ALEXA GRAVES – Girlfriends – June 22 at Valley Bar
"I'm super excited for the Girlfriends show. They're an awesome upcoming pop-punk duo featuring Travis Mills and Nick Gross. Their honest lyrics are really what made me love their music, and they're also performing with 93FEETOFSMOKE who I've been wanting to see perform for a long time! It should be a night to remember." 🎫

MCKENNA FOSDICK – Destroy Boys – June 22 at The Rebel Lounge
"I don't know much about Destroy Boys, but I do know 'Locker Room Bully' makes me feel like a menace to society. By the end of their sold-out show on Wednesday I know I'll be crawling on the ceiling." SOLD OUT
MICAH NEGRELLI – Circle Jerks – June 24 at The Van Buren
"If you grew up with a dad who was skating in the 80's, there's a good chance this made an appearance in your childhood as well, so it sounds weird to say the Circle Jerks show is gonna be full of childhood nostalgia but 🤷‍♂️ "🎫
STEPHEN CHILTON – Phoenix Independents Bowl – June 26 at Let It Roll Bowl
"Yeah, this is not really a 'show' but it is always a fun event. Local bands and businesses bowling against each other for a good cause. You might think that booking hundreds of shows a year and running this tournament 7 times before would mean we know how to throw a quality bowling tournament… but you would be wrong. We just know how to throw a fun one. Maybe one day I will learn all the rules."

BOBBY HENDRIX – The Summer Set – July 10 at Crescent Ballroom
"I may not be Camryn, the designated Psyko Steve Summer Set super fan with two photos of Brian Dales on my desk (it's true, she does), but TSS will always have a special place in my heart. Some of the first local shows I went to in high school and eventually got to book were with The Summer Set. Seeing them come back during 8123 Fest in January was like jumping into a time machine and feeling like I was 16 again. If you haven't seen them I highly recommend you do…and I also recommend you listen to their new single 'Teenager'. The nostalgia will do you good."🎫
---
---
---
MORE UPCOMING SHOWS
7/2 – EMONIGHTPHX: TIKI NIGHT -The Rebel Lounge
7/3 – STARBENDERS – Valley Bar
7/3 – BOUNDARIES – 191 Toole (Tucson)
7/6 – RICKY HIL – The Rebel Lounge
7/8 – THE BLUE STONES / DES ROCS – Crescent Ballroom
7/9 – SINCERE ENGINEER / COVEY – The Trunk Space
7/10 – THE SUMMER SET – Crescent Ballroom
7/10 – COWGIRL CLUE – Valley Bar
7/10 – GLOOMY JUNE – The Rebel Lounge
7/11 – THE HIGH CURBS – The Rebel Lounge
7/12 – MAPACHE – The Rebel Lounge
7/13 – GRUMPSTER – The Underground
7/15 – ICON FOR HIRE – The Rebel Lounge
7/17 – GRAYSCALE – The Nile Theater
7/17 – REINA DEL CID – The Rebel Lounge
7/18 – HORSE JUMPER OF LOVE – The Rebel Lounge
7/19 – SUBSUMANS – The Rebel Lounge
7/21 – THE WRECKS – The Nile Theater
7/22 – MISSIO – Crescent Ballroom
7/23 – BROADSIDE – The Rebel Lounge
8/1 – THE DEAR HUNTER – Crescent Ballroom
8/2 – JOSH A – The Rebel Lounge
8/2 – 10 YEARS – 191 Toole (Tucson)
8/10 – AMERICAN AQUARIUM – Crescent Ballroom
8/11 – DANIELLE NICOLE – Crescent Ballroom
8/13 – MAX BEMIS – The Rebel Lounge
8/13 – HALOCENE – Crescent Ballroom
8/27 – JOYCE MANOR – The Van Buren
8/28 – THE DEVIL WEARS PRADA – The Nile Theater
9/9 – CULTS – Crescent Ballroom
9/14 – IDKHOW / JOYWAVE – The Van Buren
9/20 – KIKAGAKU MOYO – Crescent Ballroom
10/3 – MOM JEANS – The Nile Theater
10/15 – PANCHIKO – Crescent Ballrom
11/30 – ALASKA 5000 – Crescent Ballroom