Incoming: The Regrettes, Max Bemis, Gatecreeper, Bay Ledges, and more
March 11, 2022
It's always a good week when we get to announce new shows with several of our favorite artists!
Up and coming fun punks THE REGRETTES are heading to Tucson next month, supported by Australian alternative powerhouse ALEX LAHEY (who is also playing a date at Valley Bar in April)… plus hometown heavy metal heroes GATECREEPER are taking over Crescent Ballroom in May, emo hero MAX BEMIS is returning to Rebel this summer, AND we announced free shows at Tempe Marketplace with NOTHING,NOWHERE. and more.

Check it all out below, and don't miss great shows this week with SHAWN JAMES, UNCLE ACID & THE DEADBEATS, SPIRIT OF THE BEEHIVE, DAVE HAUSE, and MORE.
– PSP
---
---
JUST ANNOUNCED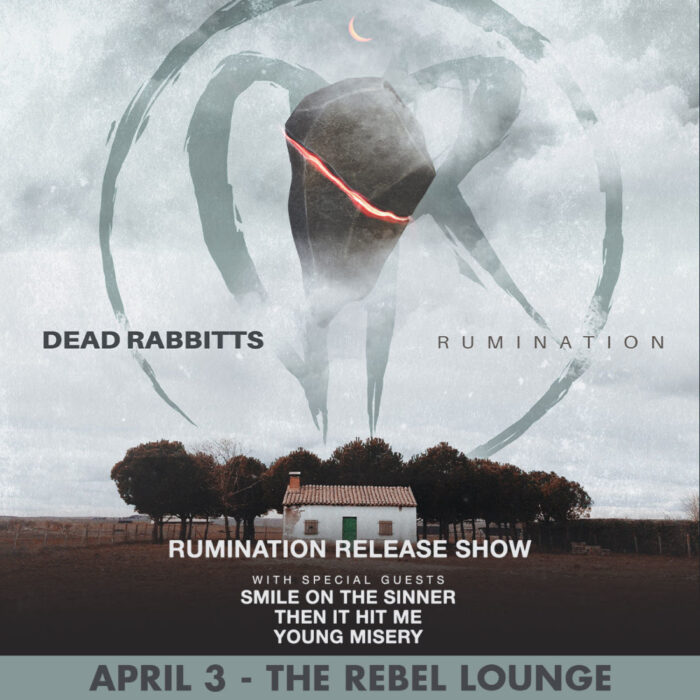 ---
93.3 ALT AZ ROCK IT UP SPRING CONCERT SERIES
FREE SHOWS FEATURING:
THE RED JUMPSUIT APPARATUS, ESCAPE THE FATE & NOTHING,NOWHERE.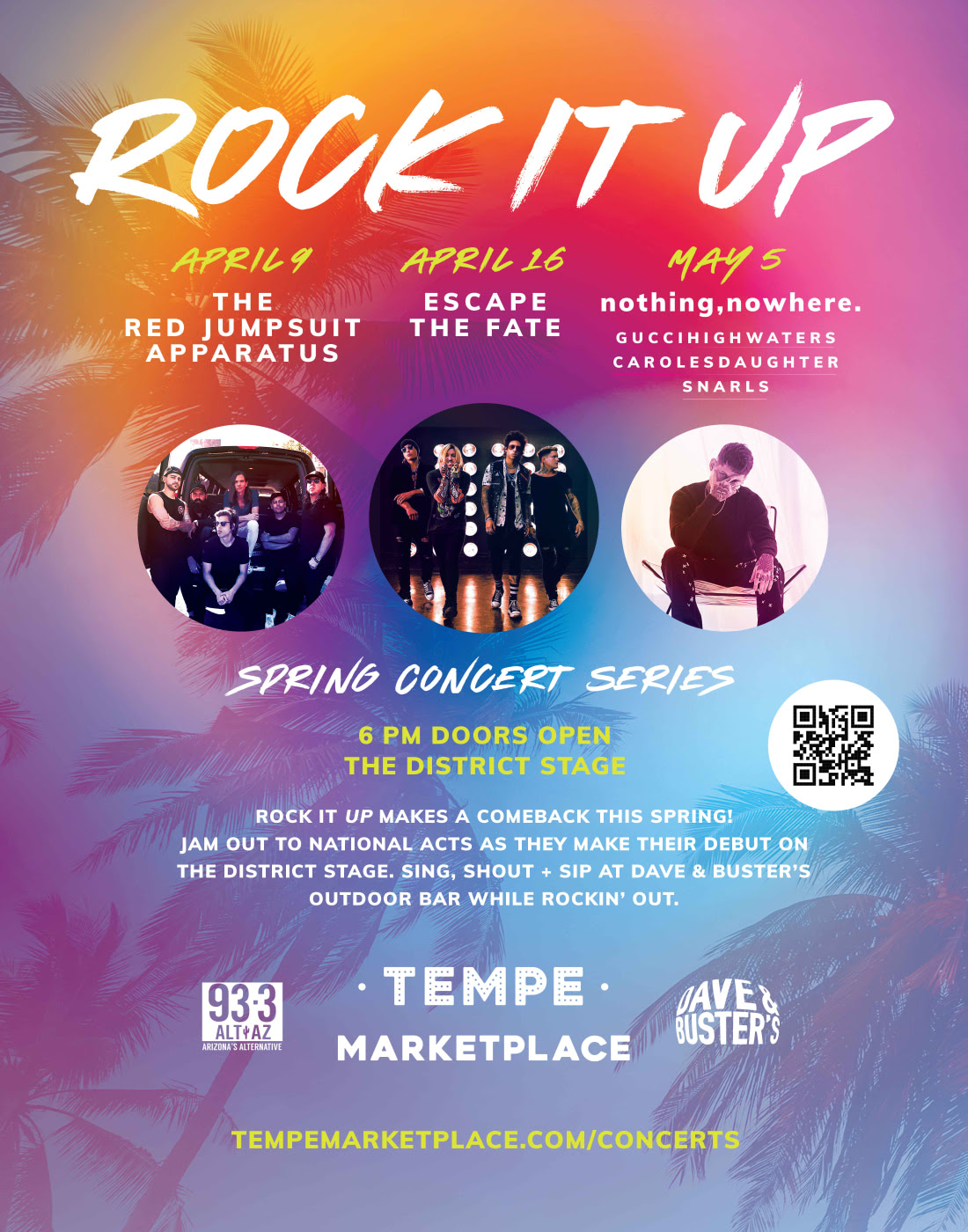 ---
---
THIS WEEK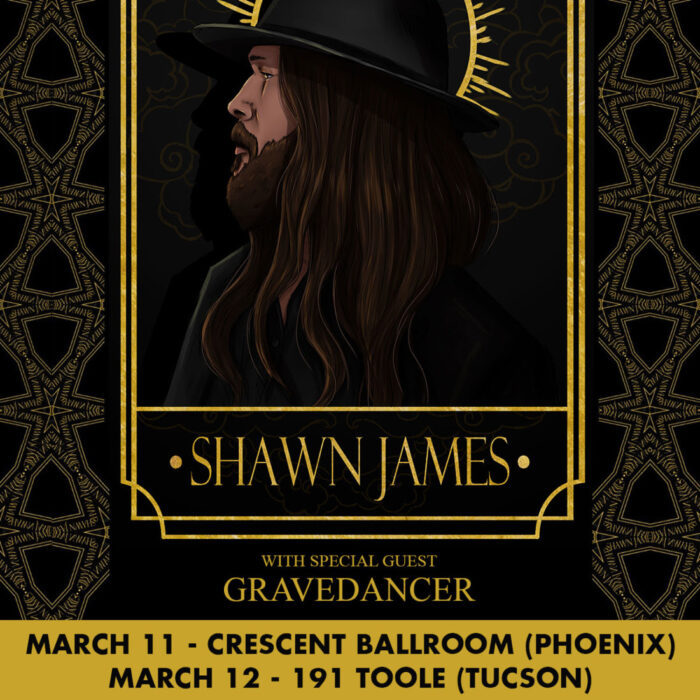 ---
LOW TICKET WARNING
4/16 – HALOCENE – The Rebel Lounge
4/25 – THE MENZINGERS – Crescent Ballroom
5/27 – THE WARNING – The Rebel Lounge
11/30 – ALASKA 5000 – Crescent Ballroom
---
STAFF PICKS
STEPHEN CHILTON – Dave Hause – March 13 at The Rhythm Room
"Dave Hause is one of the best, folk/punk/whatever this genre is, songwriters out right now. What a great voice. Always love when he comes to town. For fans of Brian Fallon, Frank Turner, or even Springsteen." 🎫

JEFF TAYLOR – Spirit Of The Beehive – March 15 at Valley Bar
"If we've talked about music at any point over the last few years, there's a pretty good chance I told you how excited I am about Spirit Of The Beehive. I really fell in love with this band when I saw them live a while back, and ever since, they've continued to release great tunes and evolve their sound as a band. SOTB's music is frantic but beautiful – I can't wait to see them perform their newest material this week at Valley Bar." 🎫

SHEA RUCH – Soft Kill – March 18 at The Rebel Lounge
"I think it's pretty obvious that I'm a fan of anything that lands in the intersection between post-punk and shoegaze. Through Choke to Dead Kids R.I.P. City, Soft Kill has continuously supplied the scene with songs to sadly bop to. If you've ever lamented the fact that you weren't around to watch The Cure blow up, this is your second chance. Don't miss Alien Boy and Topographies opening the show – it's gonna be great." 🎫
BOBBY HENDRIX – KennyHoopla – March 19 at The Rebel Lounge
"Roses are red.
Violets are blue.
I'm excited to see KennyHoopla
and you should be too." SOLD OUT

MCKENNA FOSDICK – Surfbort – March 24 at Valley Bar
"I didn't know much about Surfbort but one look at their press photo and I was sold. Visceral, 80's punk-inspired sound topped off with a tiger print cowboy hat, a vinyl devil-horned mask, and a mace – what more could a girl want?"🎫

CAMRYN VATISTAS – The Grinns – March 25 at Valley Bar
"I'd heard of The Grinns before but hadn't gotten a chance to listen to them until now. When "Hit or Miss" came on shuffle, I was hooked on the old-school, surf-rock vibes. If you're a fan of bands like Skegss with really catchy melodies, check out The Grinns. P.S. They have a brand new, just-came-out-this-week single you can check out and look forward to when you see them at Valley Bar!" 🎫
DAN MICHALEGKO – Modern English – March 27 at The Rebel Lounge
"It's going to be amazing to see a legendary band like Modern English perform at The Rebel Lounge. "I Melt with You" is definitely one of the greatest songs of all time! And if that wasn't enough, Tucson's Xixa is starting the show! They are a blast, and their latest album Genesis is fantastic." 🎫
---
IN THE NEWS
Ed Schrader's Music Beat Embark On A New Path – SPIN 🎫
I'm Not Sorry, I Was Just Being Me – King Hannah Album Review – PITCHFORK 🎫
Drug Church: "I don't think I'm pessimistic at all, I think I'm actually almost foolishly optimistic" – KERRANG 🎫
LISTEN: The Debut Single From Maxim Mental, The New Solo Project From Max Bemis – ROCK SOUND 🎫
The Regrettes Announce New Album Further Joy – SPIN 🎫
6 New Albums You Should Listen to Now: Wednesday, Jenny Hval, Jeremiah Chiu &, and More – PITCHFORK 🎫
Album review: Ho99o9 – SKIN -KERRANG 🎫
---
---
---