Incoming: The Regrettes, Mandolin Orange, Naked Giants, Monster Magnet, Stephen Steinbrink, The Frights and more
October 12, 2018
This week was a blast! We had super fun shows with The Front Bottoms, Polyphia, Good Old War, Yung Bae… and we even had such a great time last night with Mayday Parade that we decided to bring them back in January as part of The Maine's 8123 Fest!
We also spent some time this week curating a Spotify playlist of some of the best new music from under-the-radar artists including The Regrettes, RKCB, Boy Pablo, Slothrust and many more. Hit that follow button; we'll be updating this playlist on the regular with awesome new tunes.
Below you'll find a chance to win tickets to the upcoming *SOLD OUT* Mitski show, as well as a giveaway for Monster Magnet this week, a new live session video from Bayside and even more goodies.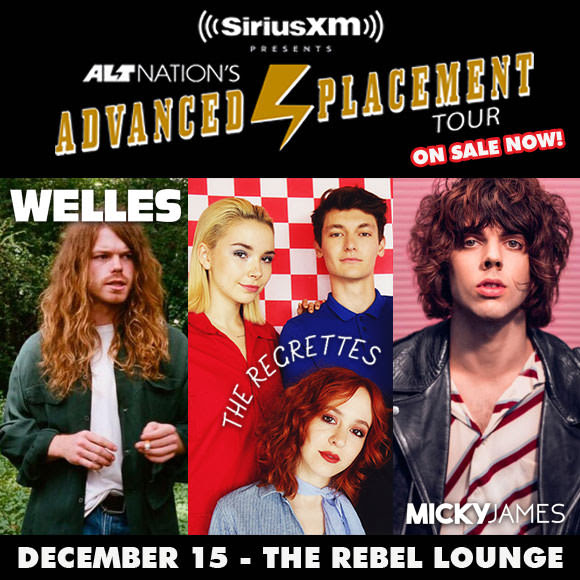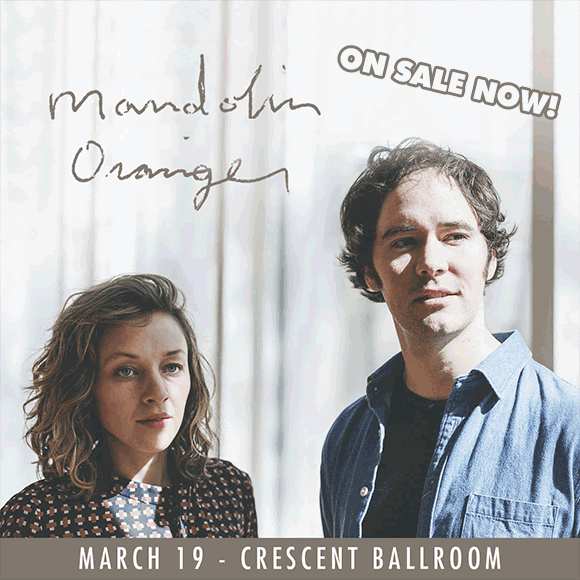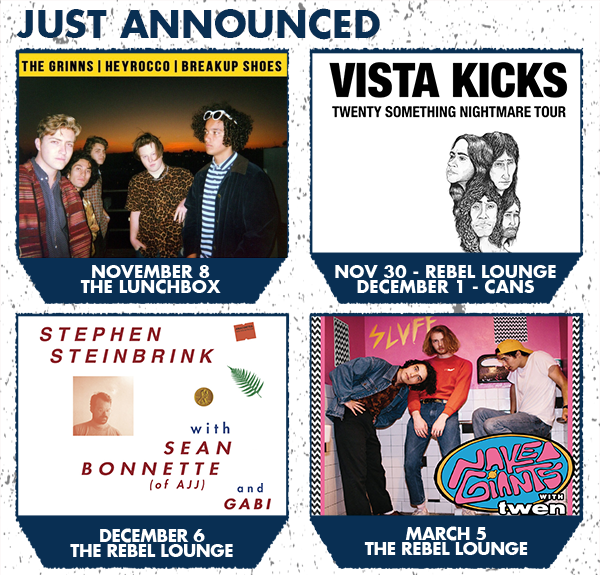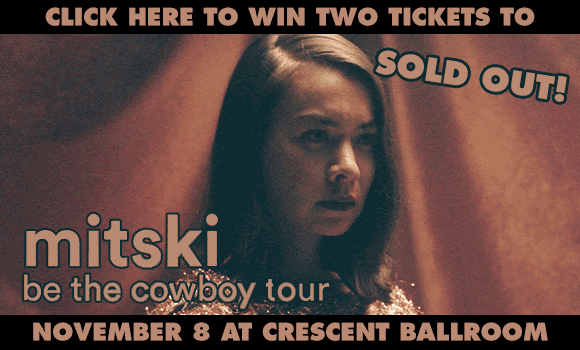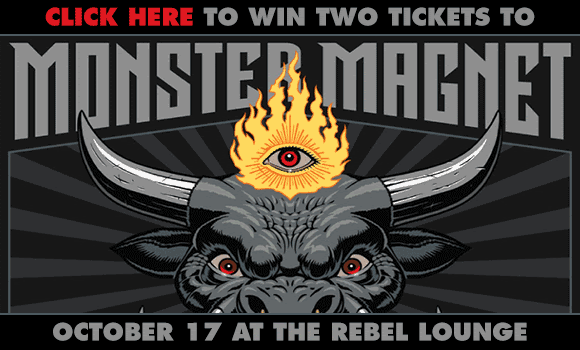 STEVE CHILTON – Tall Heights – November 6 at The Rebel Lounge
"Tall Heights is a new band who just put out a great album Pretty Colors For Your Actions. Their song "House On Fire" has been on my constant rotation since it was released. It has a great saxophone line to start out, and it is first track on our Spotify Playlist. They just toured with Ben Folds, and they will be at The Rebel Lounge on Election night, so go vote and then come see them. " (TIX)

JEFF TAYLOR – Stephen Steinbrink – December 6 at The Rebel Lounge
"We just announced this winter tour date for Phoenix native Stephen Steinbrink and I couldn't be more excited – he hasn't performed here in a while, and will return this time with a new album under his belt. Sean Bonnette (of AJJ) and Gabi are set to open, so it's a solid lineup too!" (TIX)

DEVAN HASH – Astronoid – October 14 at The Rebel Lounge
"Astronoid has this captivating ability to mix fast and heavy, with soothing and ambient. That really makes this band extra irresistible to me. I can get lost in a mellow track and next thing I know, my face is being melted off by guitar licks and blast beats. A real musical adventure." (TIX)

SHANNON HARDEN – Tancred – October 16 at Lunchbox
"Tancred, Prince of Galilee, was a leader of the First Crusade, the late 1090s attempt by Pope Urban to recapture the Holy Land for the Church. I'm not sure what kind of crusade Tancred the band is on, but the solo project of Jess Abbott (formerly of Now, Now) has certainly captured mine and others' attention, which is pretty much the same as the Holy Land if you're a musician. I first came into contact with her music when she was on tour with Speedy Ortiz, and immediately fell in love with her specific flavor of catchy sad-girl pop songs. I can't wait to see her pour her heart out live in a venue as intimate as The Lunchbox!" (TIX)