Incoming: Bad Books, Plini, The Technicolors, Hellogoodbye, Heart Attack Man & Sincere Engineer, Mike And The Moonpies, and more
April 19, 2019
Happy Friday, everybody. This week was great – we had a blast with SALES at Crescent, we were blown away by THE MESSTHETICS(members of Fugazi), enjoyed seeing JOHN VANDERSLICEat Valley Bar and SHAME, ICEAGE and AGES AND AGES at Rebel.
We're excited to announce a few great shows this week – with BAD BOOKS (Kevin Devine and members of Manchester Orchestra), THE TECHNICOLORS, SINCERE ENGINEER & HEART ATTACK MAN, and more (see below).
Finally, if you're looking for some new music this week, be sure to check out the new albums by WAND, JADE BIRD and CAYUCAS! All three released excellent music today – and you can find songs from each over on our Psyko Steve Spotify playlist.
– PSP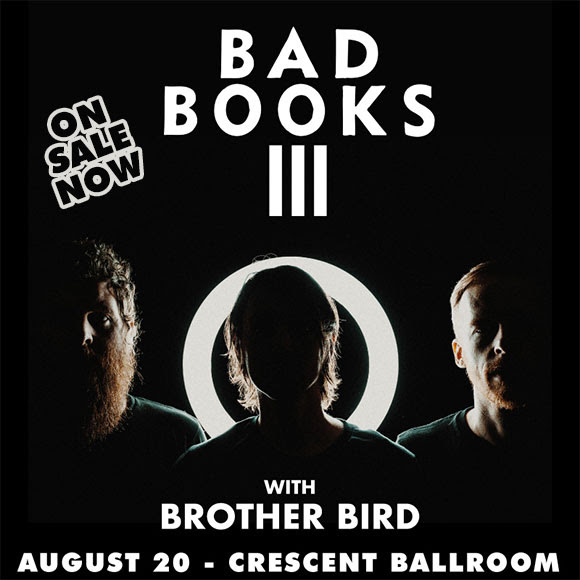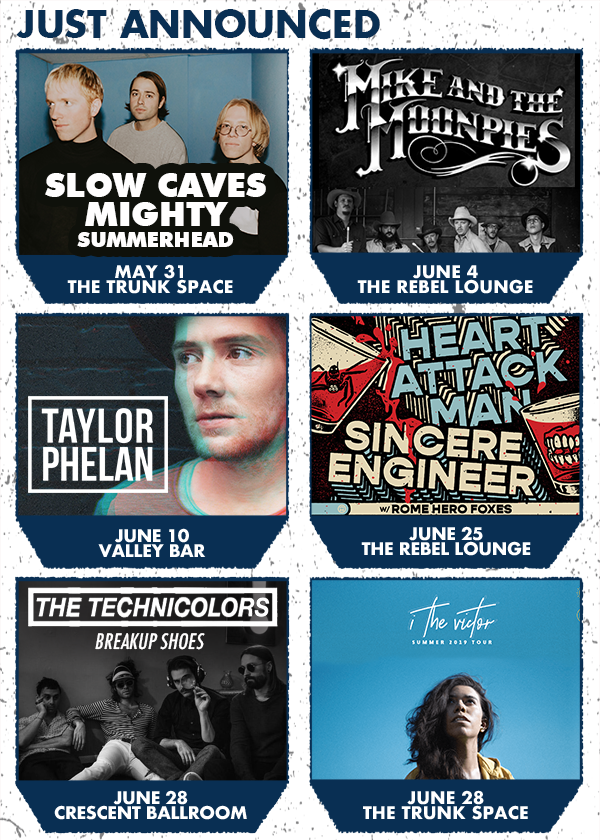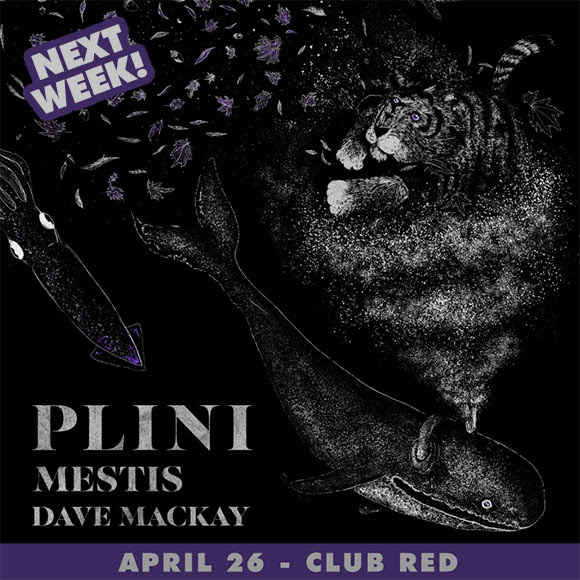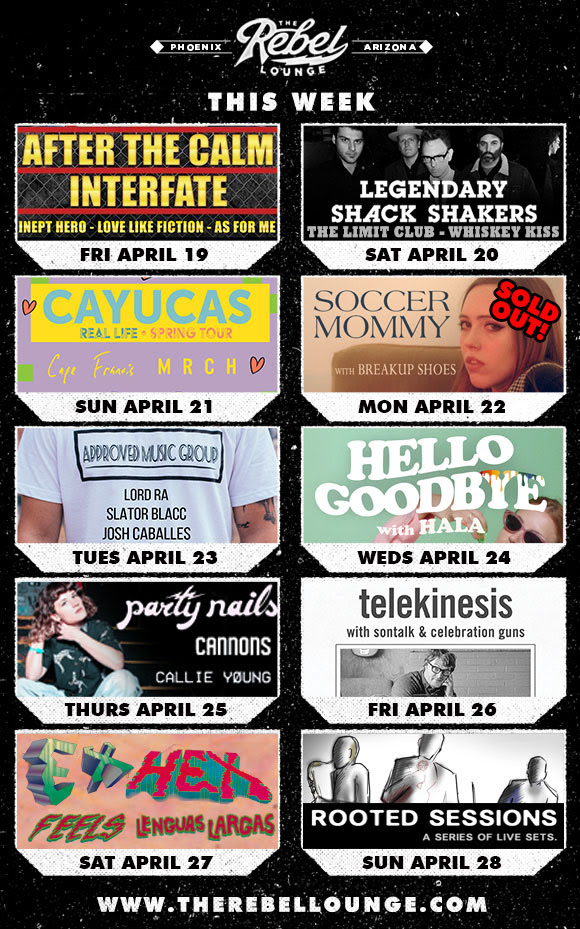 STEVE CHILTON – Hellogoodbye – April 24 at The Rebel Lounge
"I first booked Hellogoodbye at Modified Arts years ago. One of the most stacked line ups I ever booked was Hellogoodbye with Steel Train, Limbeck and Reuben's Accomplice at the Old Brickhouse. Must have been '04 or '05? That seemed like the raddest show ever at the time. One of those nights where everyone was into all the bands and all the bands were just starting to really shine. Always glad to see Hellogoodbye back around." (TIX)
JEFF TAYLOR – TV Girl – May 2 at The Rebel Lounge
"TV Girl is a rad group outside the realm of what you would typically find me listening to… it's upbeat pop with an abundant use of samples, and mellow (almost monotone) vocal delivery. But the hooks and melodies are ridiculously catchy, and this crew puts on a great show each time they're in town." (TIX)
DEVAN HASH – Soccer Mommy – April 22 at The Rebel Lounge
"Everyone knows that Soccer Mommy is Steve's favorite, but I got to run their show at Valley Bar last year and I was blown away A) by how incredibly nice everyone in that band is and B) by how captivated the audience was during their performance. There were no runs to the bar for another drink, there were no loud girls at the back of the room screaming about hair productions or whatever – everyone was facing the stage, eyes wide with their jaw slightly ajar. I love that kind of energy and I can't wait to be in the room for round 2!" (SOLD OUT)
SHANNON HARDEN – Party Nails – April 25 at The Rebel Lounge
"As the resident lover of shiny catchy pop music, I am legally obligated to recommend Party Nails. Her music feels like modern pop and 80s pop had a baby, but the baby was a cool girl feminist who wants to make you dance. It's dope, and you should go check it out for yourself, because I'm really not doing justice to it with this description. You just gotta trust me." (TIX)
SARAH SULLIVAN – The Technicolors – June 28 at Crescent Ballroom
"Their recorded music is amazing, but live is where The Technicolors really come to life! I never get bored with their music; I find them very dynamically talented. They have almost a nostalgic rock sound, but they bring in new elements that are entirely their own. I'm really excited for this show!" (TIX)
CHRIS CHAPPELL – Ex Hex – April 27 at The Rebel Lounge
"I'm stoked to see Ex Hex, whose new album (out on the legendary indie label Merge Records) takes laid back, yet energetic, riffs and stacks them on top of classic-yet-modern garage-y rock n roll. Plus, one of my all-time favorite Arizona bands, Lenguas Largas is opening. They play an incredibly unique blend of psych, garage and punk with a latin flare." (TIX)