10 Best Artists I saw at SXSW by Psyko Steve
March 22, 2022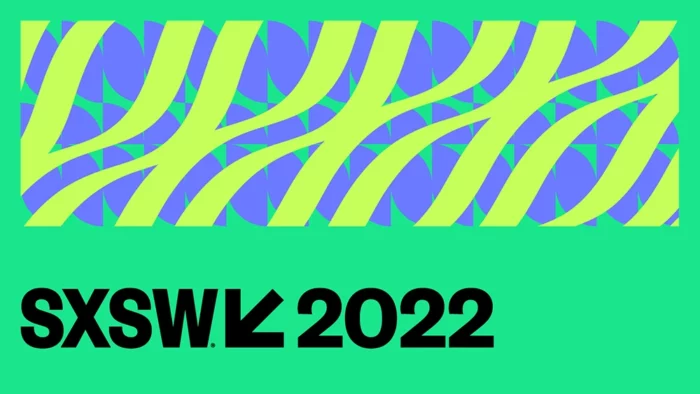 Last week was the return of SXSW. SXSW cancelling in 2020 will always be the start of the pandemic in my mind, that was the day I knew we were collectively in real trouble. It was the first event to cancel and it was unsurprisingly one of the last to return. Man, it was great to be back in Austin once again. My soul needed that.
This year I made more of a point just to walk in and discover things blind (or semi-blind). I saw less music than I have in some of the past years, but I enjoyed it far more, and discovered a bunch of great artists. Here are 10 of the best in no particular order. – Psyko Steve
Japanese Breakfast – Spotify
It has been a few years since I have seen Japanese Breakfast live. Jubilee, the third album by Michelle Zauner is incredible. Crazy to see how good they have gotten. Got to see their show on Wednesday night at the Rolling Stone + Twitch party.
Ellevator – Spotify
Ellevator was one of the great discoveries I made by luck. On my last day I got back to my hotel to leave for the airport a bit earlier than I intended, and decided to walk into the venue across the street and see whatever was there completely blind. Wow am I glad I did. I listened to them most of the flight home. Amazing band from Canada I had no idea existed.
SASAMI – Spotify
I have wanted to see SASAMI for a while now. This was one of the few things I really made a point I had to see at SXSW. Got to see her the first night at the Rolling Stone + Twitch party. She did not disappoint. She even did her System Of The Down cover.
Ural Thomas and the Pain – Spotify
Another one I discovered just walking into Mohawk at the very end of the night. I was at Cheer Up Charlie's watching Lunar Vacation (for the second time) and after, decided to see whatever was next door. Had no idea I would stumble into "Portland's pillar of soul." It was just a fun, old school dance party. Turns out Ural has been playing shows with the likes of James Brown, Otis Redding, and Stevie Wonder since the '60s. He has even played the legendary Apollo 44 times. This moment for me is what SXSW is all about.
Pom Pom Squad – Spotify
I ended up catching Pom Pom Squad twice last week. The first time I went to see them intentionally because we have a show coming up soon with them. The next day I walked into the Brooklyn Bowl Family Reunion at Empire Garage and lo and behold, there they were again. It was a pleasant surprise. They did a great Weezer cover (and not their version of "Popular" that has been getting quite the buzz).
MJ Lenderman & the Wind – Spotify
This was another neat random discovery. Had some time on Thursday before the first thing on my schedule and just walked into Cheer Up Charlie's, where MJ Lenderman & the Wind were just starting. Turns out the band is fronted by Jake Lenderman from the indie band Wednesday, who we are bringing to Tucson soon.
Lunar Vacation – Spotify
Like Pom Pom Squad, another band I saw once intentionally and once coincidentally, both at the end of the night. Saw one of their shows at Rebel a few years ago, and it was neat to see them again. Hoping we can see them back in Phoenix sooner than later 😉
Sudan Archives – Spotify
One of the biggest surprise finds this year was Sudan Archives. I walked into the Stones Throw showcase at Empire Garage early to catch Los Retros. I really don't know how to describe their music; Sudan Archives is a really original take on psychedelic, modern R&B and pop with some really interesting beats – oh yeah, and she is an avant-garde violinist too. It was really rad.
Girlpool – Spotify
The Rolling Stone + Twitch party was pretty great for checking off bands I wanted to see. I hadn't seen Girlpool in a while. They did not disappoint. They just keep getting better.
Los Retros – Spotify
Unfortunately I didn't get to catch much of Los Retros at SXSW, but I got to see a little bit twice. Both times were great. Such a neat vibey mix of sounds. We were working on bringing them to AZ before the pandemic, we need to make that happen now.
Honourable Mention: NIVA Day Party
Not an artist. But seeing so many great people in one room was one of the highlights of SXSW for me. Thanks to Prism and See Tickets for making this party at Empire Control Room happen.